Oggi, mercoledì 12 ottobre 2022, su Il Sole 24 Ore, la LNI Swissgas!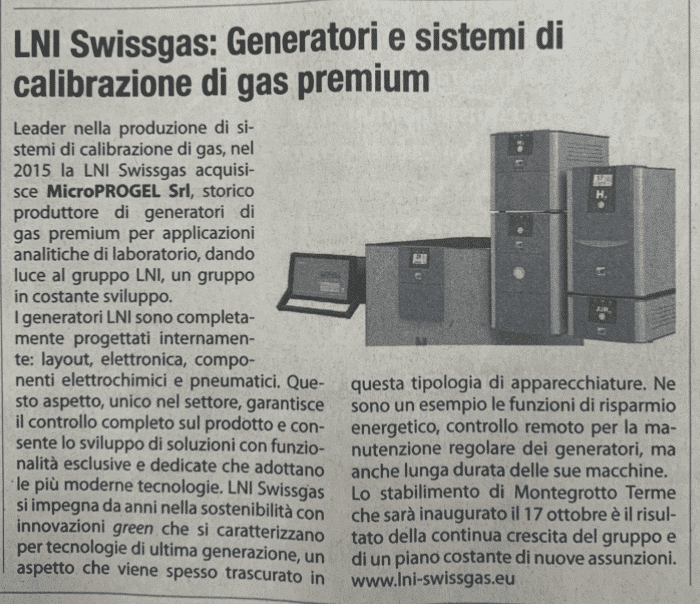 LNI Swissgas today on Il Sole 24 Ore, Italian national daily business newspaper
Oct. 12
LNI Swissgas: Premium gas generators and calibration systems
A leading manufacturer of gas calibration systems, in 2015 LNI Swissgas acquired MicroPROGEL Srl, a long-standing manufacturer of premium gas generators for analytical laboratory applications.
LNI generators are completely designed in-house: layout, electronics, electrochemical and pneumatic components. This aspect, unique in the industry, ensures complete control over the product and enables the development of solutions with exclusive and dedicated features that adopt the latest technologies. LNI Swissgas has been committed to sustainability for years with green innovations that feature premium technologies, an aspect that is often overlooked in this type of equipment. Examples include energy-saving features, remote control for regular maintenance of generators, as well as long lifespan of its machines. The Montegrotto Terme (Padua) plant to be inaugurated on October 17 is the result of the group's continued growth and a steady plan for new hires.