LNI Swissgas is pleased to introduce the revolutionary NGA CASTORE XS iQ SHI, a Nitrogen & Air generator designed for LC-MS Shimadzu systems with low flow requirements.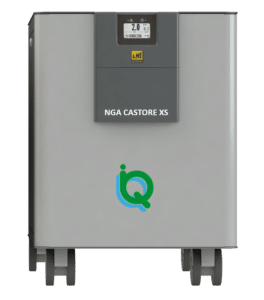 Equipped with our iQ technology, the NGA CASTORE XS iQ SHI is
Intelligent
The only range of nitrogen gas generator with patent pending technology to control the flow of nitrogen most efficiently. Plug and Play generator.
Quiet 
A noise level of less than 50db! That is quieter than most residential refrigerators!
Green
Consumes up to 30% less energy than competitive products of like capacity.
Maintenance free
Over 20,000 operating hours between compressor preventative maintenance cycles.
Remote access capability allows for expert diagnosis without paying for a service visit.
For all LC-MS Shimadzu instruments
(LCMS- 8040, 8045, 8050, 8060 and others)
Contact us!